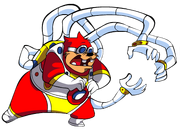 Black Pete is a antagonist in Disney's comic books "Ultraheroes" and in some of the episodes of Mickey Mouse. He appears as a playable character in Disney Infinity. He has a Kingdom Hearts version,an Ultraheroes version and a Mickey Mouse Clubhouse version.
Quotes
- Give me your money! Just kidding!
- I'll crush you, Mickey y fellas!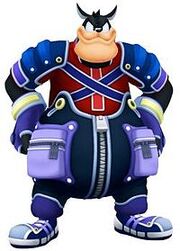 - Hey, Roller Dollar! What's up?
Chests
He unlocks his 2 version costume
He unlocks his 1 version costume
He unlocks the Bad - 7 building
He unlocks the Phantom Blot costume
He unlocks the Zafira costume
Abillity
In the Ultraheroes version he hits with all his hands and has evil - guns. In all versions he has a short jump. In the second and third version he hits and kicks.
Pictures
Ad blocker interference detected!
Wikia is a free-to-use site that makes money from advertising. We have a modified experience for viewers using ad blockers

Wikia is not accessible if you've made further modifications. Remove the custom ad blocker rule(s) and the page will load as expected.