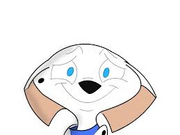 Cadpig is one of the dalmatian puppies from the 1961 film, 101 Dalmatians, it's 2003 sequel, 101 Dalmatians II: Patch's London Adventure, and is one of the main characters from the 1999 T.V. Series, 101 Dalmatians: The Series. Cadpig is one of Pongo and Perdita's puppies. In the 1961 movie and it's 2003 sequel, she was named Penny. In 101 Dalmatians: The Series, she was name changed to Cadpig. She along with Lucky, Rolly and Spot hang out together. She loves to be smart and she always has great ideas, at least what she thinks. She appears as a playable character in Disney Infinity 3.0 in her own figure pack.
Ablities
She whacks enemies with her long floppy ears and almost can use them a helicopter blades!
Gallery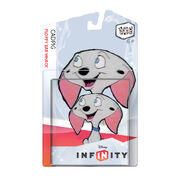 Ad blocker interference detected!
Wikia is a free-to-use site that makes money from advertising. We have a modified experience for viewers using ad blockers

Wikia is not accessible if you've made further modifications. Remove the custom ad blocker rule(s) and the page will load as expected.