Cyclops is a protagonist in Marvel's X-Men. He is confirmed to be playable in Marvel's X-Men Playset. He is playable in Disney Infinity 3.0: Star Wars Edition. He is also in the Collector's Edition.
Attacks and Unlocks
He unlocks the Laser Beam Goggles for any character.
He can use the Laser Beam Goggles any time
He has a super powerful kick
If you wait for one minute he makes a powerful Laser Beam with his goggles
You can jump while using the Laser Beam Goggles with him.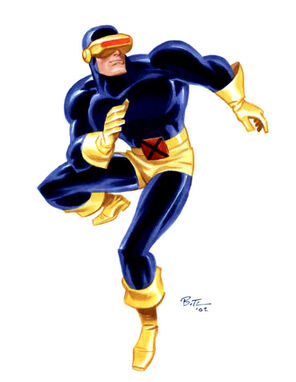 Ad blocker interference detected!
Wikia is a free-to-use site that makes money from advertising. We have a modified experience for viewers using ad blockers

Wikia is not accessible if you've made further modifications. Remove the custom ad blocker rule(s) and the page will load as expected.